iPhone & iPad Repair In Bournemouth
iPhones are great phones that can help you perform many functions. Nonetheless, when the iPhone has a fault or is broken, it will not perform as you expect or your busy life needs it to. Faults of the iPhone can vary from a broken screen, charging point failure and much more.
At Andre's Apple Repairs I have been working with customers in the Bournemouth, Christchurch and Poole areas to fix their iPhones and iPads. I am different to other repair services locally as I have decided to keep overheads down without an expensive shop and offer my services on a call out basis. This just means quality service delivered at the best prices available to you. So that my customers can benefit from a convenient affordable service. Andre's Apple Repairs comes to you, repairs the iPhone whilst we are with you, using the highest standard of replacement parts that come with a 12 month guarantee.
Why Choose Andre's Apple Repairs service in Bournemouth?
Using an iPhone repair specialist in the Bournemouth area when you have issues with your phone is a great alternative to replacing the whole handset. At Andre's Apple Repairs I believe in delivering a quality, convenient low cost service to my clients. My aim is to have your phone back in working order quickly using quality parts so you can get on with your activities without any hassle. Most repairs takes less than 30 minutes to carry out.
Skilled and professional
Being without your iPhone or trying to read a text, make a phone call or access social media through a cracked screen can be annoying and sometimes even impossible. You want to be confident that you are using a professional that specialises in repairing iPhones and iPads. You can see some of my previous work on my previous work portfolio page.
I use the right diagnostics
What if your iPhone or Apple product is not working properly but physically there is no damage to it. Andre's Apple Repairs uses the most up to date sophisticated diagnostics techniques to find out exactly what the issue is with your faulty handset or tablet. Once the issue has been identified we will quickly set up a fix of the problem to ensure your Apple product is working correctly again.
Replacement part guarantee
When I work on your phone or tablet I know the importance of using quality parts to ensure that your phone works to the same great standards that you were used to before. This is why that all my parts come with a 12 month manufactures guarantee. I believe in my replacement products and want you to have the same confidence that I do.
 Certified repair specialist
We at Andre's Apple Repairs are level 3 advanced diagnostics and micro soldering trained. You can rest assured that the work being carried out on your phone whilst using quality parts, you know you are going to get a job well done. Any time you notice that your iPhone is not working normally, or it is cracked and cannot function well, you will want to contact Andre for a perfect Apple Repair service.
Guaranteed price network unlocks
Unlike a lot of other unlocking providers we have no hidden charges, pre-order or deposit schemes. The price we quote is the price you will pay.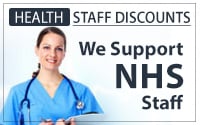 iTechnician in Bournemouth
As featured on Repair Village